The Essence of Cool Season 2 w/ Phil Thornalley
On this episode, we chat with producer, engineer, songwriter, and bass player, Phil Thornalley. He is best known for producing The Cure's Pornography album as well as their hit single Lovecats.
He has mixed/engineered albums by The Psychedelic Furs, Duran Duran, Thompson Twins, Prefab Sprout, and more. He has collaborated on songs by Canadian powerhouse Bryan Adams, and he co-wrote and produced Natalie Imbruglia's Torn. He walks us through all of that and discusses his Rundgren-inspired Astral Drive albums and his new solo effort "Now That I Have Your Attention".
Powered by RedCircle
For more info about Phil, see:
Lojinx.com
FB/Instagram:
@astraldrive
@philthornalley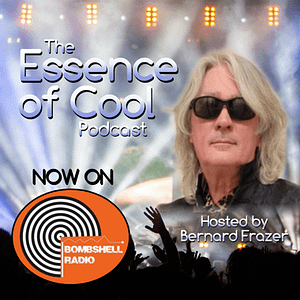 Bernard Frazer is a Canadian songwriter/musician whose synth pop band Church of Trees has topped independent charts around the world. He is also a former television producer/writer of such shows as Real Life with Erica Ehm (Life Network), The Dini Petty Show (CTV), Miracle at Niagara, and New Year's Eve Niagara Falls
In Season 2, we've scheduled episodes with the great Phil Thornalley (The Cure, Duran Duran, etc), Kevin Hearn (Lou Reed, Barenaked Ladies), Men without Hats' Ivan Doroschuk, legendary rocker June Millington (Fanny, Earl Slick, Bonnie Raitt), the great Jay Semko of 5-time Juno nominated Northern Pikes, indie star Vicki Brittle, and more.
We've also scheduled a series of episodes discussing the life and musical impact of Canadian producer, and songwriter, Tim Thorney (Alanis Morrisette, Cassandra Vasik, etc). For this very special series, we'll be joined by former Much Music VJ Erica Ehm, Juno award-winner Hill Kourkoutis, 'drummer to the stars' Randy Cooke, Tim's brother Tom, and Tim's longtime engineer and friend, Adam Fair.
Stay Tuned!
---