The Essence of Cool Season 2 w/ Jay Semko (The Northern Pikes)
Sundays 2pm-4pm and Fridays 10am-12pm EST bombshellradio.com
Jay Semko is a founding member of Canada's The Northern Pikes, whose 7 albums have spawned multiple hit singles, including Teenland, The Things I do For Money, and She Ain't Pretty.
Jay has released 11 solo albums, and has been nominated for 8 Juno and 2 Gemini Awards, has released a book "The Poetry and Lyrics of Jay Semko, and has written music for multiple films and television shows.
On this episode of The Essence of Cool, Jay talks about the Pikes' early years, the challenge to keep a band together for nearly 40 years, songwriting, and his struggle with alcohol and mental health.
Let's get started!
Jay's socials:
FB/IG: @jaysemko
Websites: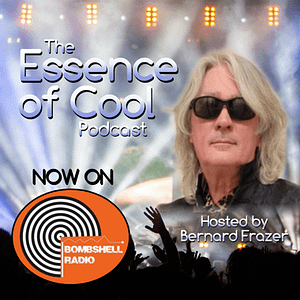 Bernard Frazer is a Canadian songwriter/musician whose synth pop band Church of Trees has topped independent charts around the world. He is also a former television producer/writer of such shows as Real Life with Erica Ehm (Life Network), The Dini Petty Show (CTV), Miracle at Niagara, and New Year's Eve Niagara Falls
In Season 2, we've scheduled episodes with the great Phil Thornalley (The Cure, Duran Duran, etc), Kevin Hearn (Lou Reed, Barenaked Ladies), Men without Hats' Ivan Doroschuk, legendary rocker June Millington (Fanny, Earl Slick, Bonnie Raitt), the great Jay Semko of 5-time Juno nominated Northern Pikes, indie star Vicki Brittle, and more.
We've also scheduled a series of episodes discussing the life and musical impact of Canadian producer, and songwriter, Tim Thorney (Alanis Morrisette, Cassandra Vasik, etc). For this very special series, we'll be joined by former Much Music VJ Erica Ehm, Juno award-winner Hill Kourkoutis, 'drummer to the stars' Randy Cooke, Tim's brother Tom, and Tim's longtime engineer and friend, Adam Fair.
Stay Tuned!
---