Just Another Menace Sunday 646 w: Paperwhite
Tonight 6pm EST bombshellradio.com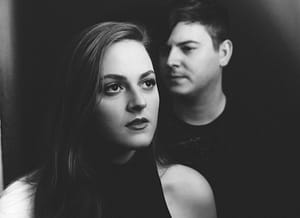 This Week – Episode #646 A DTM CONVERSATION WITH PAPERWHITE AND THEIR MUSICAL SANDWICH.
(06/05/2016)
Theme Song
Just Another Menace Sunday Theme (Dennis The Menace) – Mighty Six Ninety
Hour 1
A DTM CONVERSATION WITH PAPERWHITE AND THEIR MUSICAL SANDWICH.
OPENING SONG: Wanderlust – Paperwhite
PAPERWHITE MUSICAL SANDWICH (Two songs as the bread and songs by others in-between!)
OPENING BREAD: Magic – Paperwhite
You Can Call Me Al – Paul Simon
Elevate – St. Lucia
Overjoyed – Stevie Wonder
I Wanna Get Better – Bleachers
Hold On We're Going Home – Drake
Technologic – Daft Punk
More Than A Woman – Bee Gees
Blue Cassette – Friendly Fires
Tightrope – Janelle Monae
Human Nature – Michael Jackson
CLOSING BREAD: On My Own – Paperwhite
Hour 2
NEW MELODIC ROCK AND ROLL!
OPENING SONG: Sunday Love – Bat For Lashes (Echo)
You and I – Margaret Glaspy (ATO)
I Am A Nightmare – Brand New (Procrastinate)
Surrender – Enola Fall (Self Release)
Feel Like Whatever – Northern American (Heist or Hit)
Dope – Beware Of Darkness (Bright Antenna)
Berlin – Kyle Craft (Sub Pop)
Whatever's Right – The Monkees (Rhino)
Modern World – Future Elevators (Communicating Vessels)
Carnival Of Fools – Primal Scream (SCRM)
Tonight – Ashley Graham (Felte)
Red Sky – Moon Hooch (Hornblow)
Heathrow – Catfish & The Bottlemen (Capitol)
Cold Light – Operators (Last Gang)
CLOSING SONG: Skipping – Eagulls (Partisan)
---