A Breath of Fresh Air Nov 1
A Breath of Fresh Air With Sandy Kaye
bombshellradio.com
Tuesdays 1pm EST
and Fridays 8pm EST
It's a mixed bag this week that I think, has something for everyone.  We meet 60s family band the Cowsills, or at least what's left of them – Bob, Paul and Susan Coswill. The siblings  have just released a brand new album – their first in 30 years and I gotta say, it's pretty good!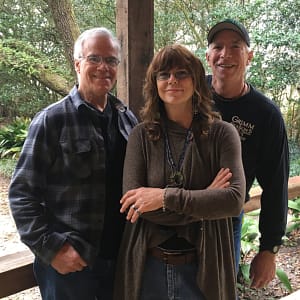 We also check in with a young lady who found success at the age of 27. Scottish singer, songwriter and musician, KT Tunstall initially gained worldwide acclaim with the song 'Suddenly I See' but as you'll hear, she's come an awful long way since then.
I catch up with KT whilst she's dying her hair grey (and she looks stunning!) It's an intimate chat about her life, her loves and her incredible music.
Remember Pavlov's Dog? That 70s band who had a massive hit with 'Julia'? If you grew up in Australia you just weren't cool unless you could sing every line and had the album sitting in the front of your collection. We go behind that song to chat with founder David Surkamp. He has some fascinating stories to tell!
---